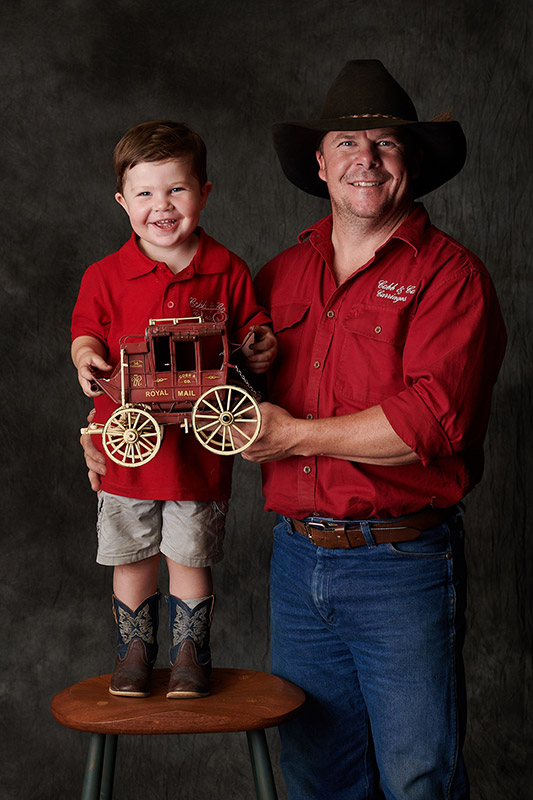 Cobb and Co Carriages Victoria commercial tours has a very distinct history and personal relationship to our Australian history, the founder being Ben Hall the grandson of the great infamous Bushranger Ben Hall. This takes you back to the yesteryear of to the name "Cobb & Co." It is a name synonymous with quality coach transport in Australia. 
The original "Cobb & Co. Coaches" venture is still a highly regarded Australian icon, and the romance of coach travel is still used to promote tourism to Australia today – long after the last coach finished it's route. For the owners of "Cobb and Co Carriages Victoria" Mathew & Sarah Jones, it is an honor to protect and continue the proud Australian image and goodwill associated with its namesake which should not be forgotten.
We own two farms with big open paddocks in country Victoria and we are third generation horseman and cattleman. This is not just a business for us, this is our way of life.
We hope the following information provides you with an insight into the effort and passion that we put into operating our business and providing our clients with the best possible service also the care that we provide to our beautiful horses.